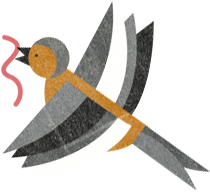 Understanding map perspectives …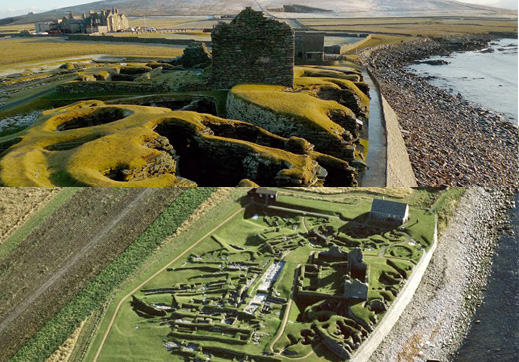 Top image © Kieran Baxter Bottom image © RCAHMS (John Dewar Collection)
The activity in this section will help you understand the perspective a map provides and how this helps us understand our landscapes and how different areas relate to each other. You will learn the difference in what can be seen from ground level and from a bird's eye view.
You will also learn how maps can provide us with good information about our landscape. Work through the interactive game or, if you are working in a group, extend your knowledge by downloading the 'Try it yourself' and the 'Go further' PDFs.
Birds and worms
Maps are drawn from a bird's eye view: that is, as if the person was looking out of an aeroplane to the ground below. What you can see from the sky is quite different from what you can see from the ground. When you are standing on the ground and looking at a building or other feature, this is called a 'worm's eye view'.
Sometimes it can be quite difficult to recognise places on a map, because we are not used to seeing them from a bird's eye perspective. However, we must get used to this view, if we are able to read maps! See if you can hone your skills in matching bird's eye and worm's eye perspectives by matching up the views of different sites. Good luck!
Match the maps
Match the bird's eye view to one of the worm's eye views (A, B or C).
Images 1, 2 and 3 © RCAHMS (Aerial Photography Collection)
Picture title
Try it yourself
The interactive game gives you a first idea of how to read a map. Download the 'What is a map' PDF to find more fun ideas about how to understand maps and have a go at drawing your own.
Teacher and leader guide
(536 KB; 2 pages)
'What is a map' activity sheets PDF
(1.7 MB; 5 pages)
Go further
Map-makers use measured drawings and scale to make their maps accurate. Download the 'Go further' PDF and see how well you get on drawing more detailed maps!
'Go further: what is a map' activity PDF
(215 KB; 1 page)