National Library of Scotland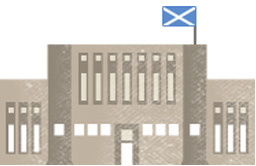 The National Library of Scotland (NLS) is Scotland's only legal deposit library. Founded in 1689, as the Library of the Faculty of Advocates, the Library has grown to be one of the largest and most important research libraries in the world. It has a collection of over 14 million items, including manuscripts and archives, rare books, music, maps, official publications, serials, scientific papers, electronic resources and modern publications.
The NLS map collection is the largest in Scotland. It contains around two million cartographic items and is one of the biggest in the world. The holdings cover all parts of the globe, through some 700 years, from medieval manuscript maps to current digital mapping. There are over 200,000 high resolution images of early maps of Scotland and related text available online.
Bartholomew Archive
Mapping History is funded by the Bartholomew Archive at NLS. The Bartholomew Archive is the remarkable record of the Edinburgh-based firm of map engravers, printers and publishers, John Bartholomew & Son Ltd. It is one of the most extensive cartographic archives available for research in a public institution.
Archaeology Scotland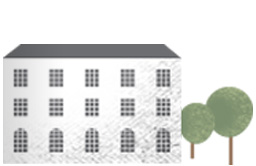 Archaeology Scotland is a key centre for knowledge and expertise for Scottish archaeology. We bring together those for whom archaeology is an interest, an active pastime or a career. We support local and national archaeological initiatives, campaign for the best possible conservation and management outcomes for our heritage and strive to ensure that everyone with an interest can participate and learn about archaeology. We achieve this through the following three key objectives:
Education, both formal and informal, concerning Scotland's archaeological heritage
Promotion of the conservation, management, understanding and enjoyment of, and access to, Scotland's archaeological heritage
Support through the provision of advice, guidance, resources and information related to archaeology in Scotland.