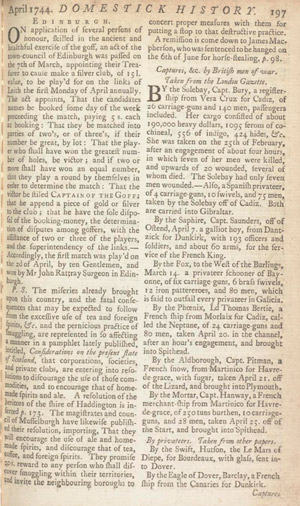 'Scots Magazine', April 1744.
[National Library of Scotland reference: Sc.Mag.1744]
'Scots Magazine' report of Silver Club competition
The 'Scots Magazine' of April 1744 reported the result of the first competition for the Silver Club.
Surgeon John Rattray was declared the winner and was awarded the entry money.
Winner superintended the course
The office of 'Captain of the Golf' had responsibilities.
Rattray, together with 2 or 3 others, was charged with settling disputes between golfers and superintendence of the course.