Provenance and binding
Further discussion about Hering's binding:
The paper used in the binding is watermarked 1798, and the ex-libris stamp on a front free-endpaper is dated 1808. There are parallels in the Library's procedures for adding a new ex-libris after rebinding if the previous front free endpaper with the original ex-libris was not included, and so it is most likely that the rebinding dates from 1807 or 1808. In July 1808 the Curators of the Library (on whom see below) were dissatisfied with the work of the Library's binder, and so this would be a period during which they would look elsewhere, especially for an important book such as this. In 1890 R. Dickson and J.P. Edmond, Annals of Scottish Printing, stated that the volume was taken down to London by Richard Heber (1774-1833). As a book collector who has the distinction of having assembled what was probably the largest collection of printed books ever assembled by one man and whose friendship with Walter Scott, who served as a Curator of the Advocates Library 1795-1799 and 1805-1809, dated back to 1800, he seems a plausible choice as a courier, though some scholars have been sceptical on this point.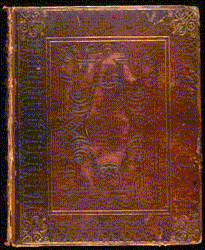 Earlier binding by Charles Hering, on 'Chepman & Myllar Prints'.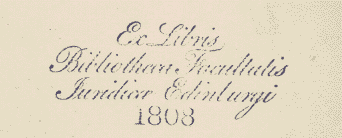 1808 Ex-libris stamp applied to 'Chepman & Myllar Prints' when in Charles Hering's binding.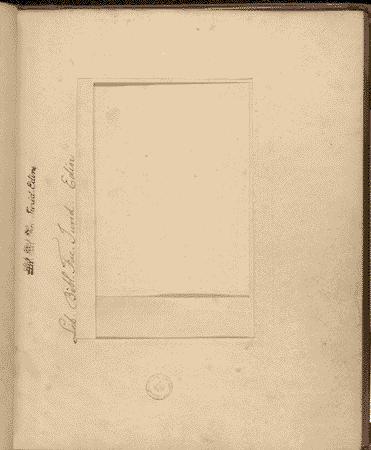 'Chepman & Myllar Prints' as bound by Charles Hering, showing the mounts from which the original leaves were cut out before being placed into their present binding.