‹‹‹ prev (36)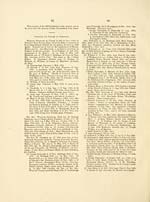 (38) next ›››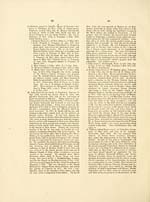 Download files
Complete book:
Individual page:
Thumbnail gallery: Grid view | List view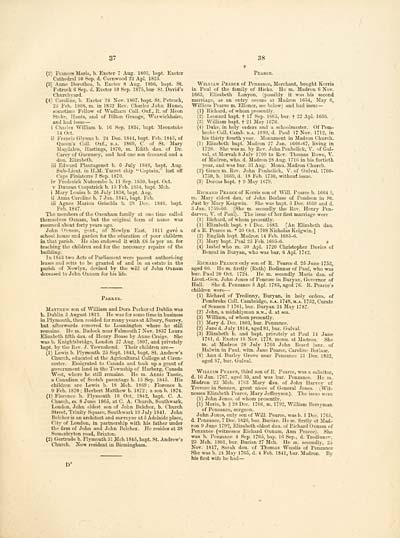 38
(2) Frances Maria, b. Exeter 7 Aug. 1803, bapt. Exeter
'Cathedral 10 Sep. d. Comwood 22 Apl. 1825.
(3) Anne Dorothea, b. Exeter 8 Aug. 1806, bapt. St.
Petroek 6 Sep. d. Exeter 10 Sep. 1875, bur St. David's
Churchyard.
(4) Caroline, b. Exeter 24 Nov. 1807. bapt. St. Petroek,
26 Feb. 1808, m. in 1832 Rev. Charles John Hume,
sometime Fellow of Wadham Coll. Oxf., K. of Meon
Stoke, Hants, and of Bilton Grange, Warwickhsire,
and had issue —
i Charles William b. 16 Sep. 1834, bapt Meonstoke
14 Oct.
ii Francis Glynne b. 24 Deo. 1S44, bapt. Feb. 1845, of
Queen's Coll. Oxf., b.a. 1869, C. of St. Mary
Magdalen, Hastings, 1870, m. Edith dau. of Dr.
Carey of Guernsey, and had one son deceased and a
dau. Elizabeth,
iii Edward Plantagenet b. 6 July 1S4S, bapt. Aug.
Sub-Lieut, in H.M. Turret ship " (Japtain," lost oft'
Cape Finisterre 7 Sep. 1870.
iv Frederick Nutcombe b. 11 Sep. 1850, bapt. Oct.
v Duncan Cospatrick b. 13 Feb. 1854, bapt. Mch.
i Mary Louisa b. 26 July 1838, bapt. Aug.
ii Anna Caroline b. 7 Jan. 1843, bapt. Feb.
iii Agnes Marion Griselda b. 28 Dec. 1846, bapt.
Feb. 1847.
The members of the Oxenham family at one time called
themselves Oxnam, but the original form of name was
resumed about forty years ago.
John Oxnam, gent., of Newlyn East, 1811 gave a
school house and garden for the education of poor children
in that parish. He also endowed it with £6 5s per an. for
teaching the children and for the necessary repairs of the
building.
In 1S43 two Acts of Parliament were passed authorising
leases and setts to be granted of and in an estate in the
parish of Newlyn, devised by the will of John Oxnam
deceased to John Oxnam for his life.
Parker.
Matthew son of William and Dora Parker of Dublin was
b. Dublin 3 August 1812. He was for some time in business
in Plymouth, then resided for many years at Albury, Surrey,
but afterwards removed to Leamington where he still
remains. He m. Budock near Falmouth 7 Nov. 1837 Laura
Elizabeth fifth dau. of Henry Boase by Anne Craige. She
was b. Knightsbridge, London 27 Aug. 1807, and privately
bapt. by the Rev. J. Townshend. Their children are —
(1) Lewis b. Plymouth 25 Sept. 1843, bapt. St. Andrew's
Church, educated at the Agricultural College at Ciren-
cester. Emigrated to Canada and took up a grant of
government land in the Township of Harberg, Canada
West, where he still remains. He m. Annie Tassie,
a Canadian of Scotch parentage b. 15 Sep. 1845. His
children are Lewis b. 18 Mch. 1869; Florence b.
9 Feb. 1870 ; Herbert Matthew b. 1872 ; a son h. 1874.
(1) Florence b. Plymouth 16 Oct. 1842, bapt. C. A.
Church, m. 8 June 1865, at C. A. Church, Southwark,
London, John eldest son of John Belcher, b. Church
Street, Trinity Square, Southwark 10 July 1841. John
Belcher is an architect and surveyor at 5 Adelaide place,
City of London, in partnership with his father under
the firm of John and John Belcher. He resides at 38
Somerleyton road, Brixton.
(2) Gertrude b. Plymouth 31 Mch 1845, bapt. St. Andrew's
Church. Now resident in Birmingham.
Pearce.
William Pearce of Penzance, Merchant, bought Kerris
in Paul of the family of Hicks. He m. Madron 6 Nov.
1663, Elizabeth Lanyon, (possibly it was his second
man-iage, as an entry occurs at Madron 1654, May 6,
William Pearse m. EUoner, see below) and had issue —
(1) Richard, of whom presently.
(2) Leonard bapt. f 17 Sep. 1665, bur. f 22 Apl. 1666.
3) William bapt. t 21 May 1670.
•4) Duke, in holy oiders and a schoolmaster. Of Pem-
broke Coll. Camb. b.a. 1699, d. Paul 17 Nov. 1712, in
his thirty fourth year. Monument in Madron Church.
(1) Elizabeth bapt. Madron 27 Jan. 1666-67, living in
1720. She was m. by Rev. John Pcnheliclc, V. of Gul-
val, at Morvah 8 July 1709 to Rev. Thomas Rowe, V.
of Madron, who. d. Madron 28 Aug. 1716 in his fortieth
year, and was bur. 31 Aug. Monu. Madron Church.
(2) Grace m. Rev. John Penhelick, V. of Gulval, 1700-
1730, b. 1669, d. 18 Feb. 1730, without issue.
(3) Dorcas bapt. f 9 May 1679.
Richard Pearce of Kerris son of Will. Pearce b. 1664 ?,
m. Mary eldest dau. of John Borlase of Pendeen in St.
Just by Mary Keigwin. She was bapt. 5 Dec. 1669 and d.
3 Jan. 1759-60. (She m. secondly the Rev. Henry Pen-
darves, V. of Paul) . The issue of her first marriage were
(1) Richard, of whom presently.
(1) Elizabeth bapt. t 1 Dec. 1683. [An Elizabeth dau.
of a R. Pearce m. * 30 Oct. 1708 Nicholas Keigwin.]
(2) English bapt. Madron 14 Feb. 1685-6.
(3) Mary bapt. Paul 25 Feb. 1695-6. *
(4) Isabel who m. 30 Apl. 1720 Christopher Davies of
Benoal in Buryan, who was bur. 6 Apl. 1742.
Richard Pearce only son of R. Pearee d. 25 June 1753,
aged 60. He m. firstly (Ruth) Bodinnar of Paul, who was
bur. Paul 20 Oct. 1724. He m. secondly Maria dau. of
Lieut.-Gen. John Jones of Penrose in Buryan, Governor of
Hull. She d. Penzance 5 Apl. 1783, aged 76. R. Pearce's
children were —
(1) Richard of Tredinny, Buryan, in holy orders, of
Pembroke Coll. Cambridge, b.a. 1748, m.a. 1752, Curate
of Sennen ? 1761, bur. Buryan 24 May 1787.
(2) John, a midshipman n.N., d. at sea.
(5) William, of whom presently.
(1) Mary d. Dec. 1803, bur. Penzance.
(2) Janed. July 1814, aged 81, bur. Gulval.
(3) Elizabeth b. and bapt. privately at Paul 14 June
1741, d. Exeter IS Nov. 1778, monu. at Madron. She
m. at Madron 28 July 1766 John Beard junr. of
Halwin in Paul, witn. Jane Pearce, Caroline Borlase.
(4) Ann d. Burley Grove near Penzance 21 Dec. 1832,
aged 87, bur. Gulval.
William Pearce, third son of R. Pearce, was a solicitor,
d. 16 Jan. 1767, aged 30, and was bur. Penzance. He m.
Madron 22 Mch. 1763 Mary dau. of John Harvey of
Trevore in Sennen, great niece of General Jones. (Wit-
nesses Elizabeth Pearce, Mary Jeffreyson). The issue were
(1) John Jones, of whom presently.
(1) Maria, b. || 28 Dec. 1766, m. 1792, William Berryman
of Penzance, surgeon.
John Jones, only son of Will. Pearce, wasb. 1 Dec. 1765,
d. Penzance, 7 Dec. 1826, bur. Burian. He m. firstly at Mad-
ron 9 June 1792, Elizabeth eldest dau. of Richard Oxnam of
Penzance (witnesses Richard Oxnam, Ann Pearce). She
was b. Penzance 4 Sep. 1765, bap. 16 Sep., d. Tredinnev,
23 Mch. 1801, bur. Burian 27 Mch. He m. secondly, 25
Nov. 1817, Sarah dau. of Thomas Woodis of Penzance
She was b. 24 May 1765, d. 4 Feb. 1841, bur. Madron. By
his first wife he had —
D 2

Set display mode to:
Universal Viewer |
Mirador | Large image | Transcription
Images and transcriptions on this page, including medium image downloads, may be used under the Creative Commons Attribution 4.0 International Licence unless otherwise stated.
(37)

| | |
| --- | --- |
| Permanent URL | https://digital.nls.uk/95442171 |
Account of the families of Boase or Bowes
Description
Originally residing at Paul and Madron in Cornwall; and of other families connected with them by marriage, etc. Compiled by Charles W., George C. and Frederic Boase. Exeter : Privately printed for C. William, G. Clement, and F. Boase by W. Pollard, 1876.
Shelfmark
A.23.c
Additional NLS resources:
Attribution and copyright:

The physical item used to create this digital version is out of copyright

More information
Histories of Scottish families

| | |
| --- | --- |
| Description | A selection of almost 400 printed items relating to the history of Scottish families, mostly dating from the 19th and early 20th centuries. Includes memoirs, genealogies and clan histories, with a few produced by emigrant families. The earliest family history goes back to AD 916. |