Apprentice draughtsman David Anderson
David Anderson began his apprenticeship in 1950, when he was 15. Bartholomew put prospective apprentices through a rigorous examination process, selecting only those who displayed the aptitude necessary for this demanding work.
David's apprenticeship lasted for seven years, during which time he also had to attend compulsory night school classes at the Edinburgh College of Art.
See also images of David's draughting tools.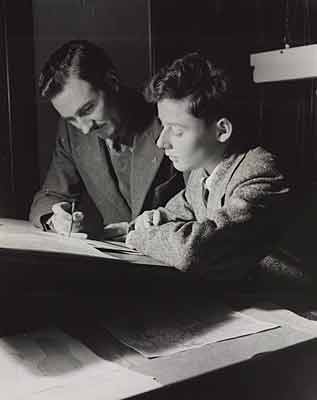 Apprentice training
Bartholomew apprenticeships were highly sought after, prestigious positions, and there was great competition to secure one. Apprentices received some of the best training in the industry, comprehensively learning all of the skills necessary to excel in this work.
Apprentice draughtsman David Anderson benefited from training given by draughtsman Willie Hall (pictured).
Apprentice's lettering sample
This is a lettering sample produced by David Anderson during his apprenticeship.
Although the assorted typefaces may look printed they are in fact hand-drawn. Apprentices would practice over and over again until they could perfectly reproduce a range of typefaces entirely by hand.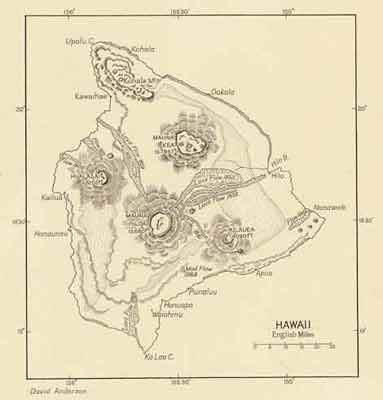 Apprentice's map
David Anderson drew this map of Hawaii during his apprenticeship.
Hand-drawn maps were the basis of all of Bartholomew's maps but it was a skill that took many years to perfect.