Sporting photos
Racing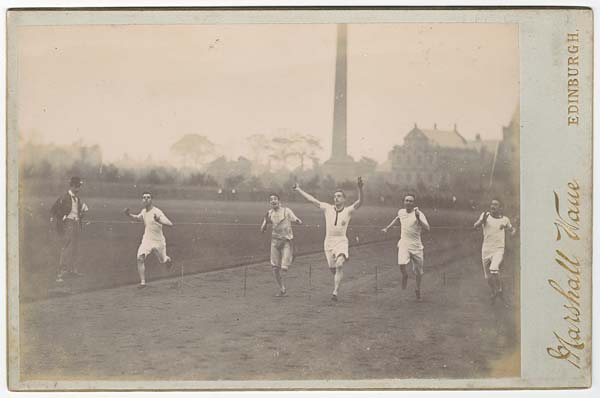 Display zoom image
Photograph of a racing event at Powderhall, Edinburgh, taken in the 1890s
The sprinter with his arms raised is believed to be W T Landreth of Coldstream, who was listed as a starter in the invitation half-mile handicap on 10 June 1899.
Our thanks go to Irene J H Eunson for providing information.
This image is from the Marshall Wane Photographic Studio.