Sporting photos
Horse jumping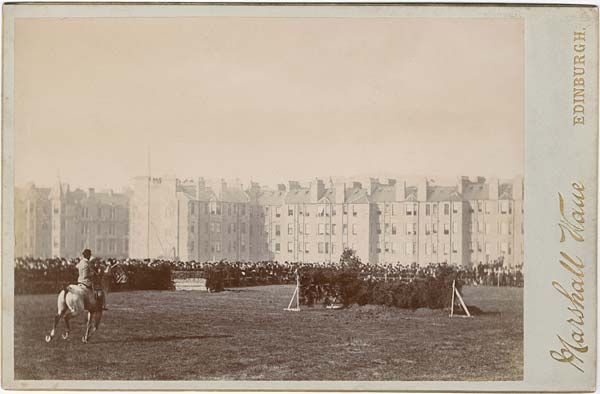 Display zoom image
Photograph of a horse jumping event
The tenement buildings in the background have been identified as being in Warrender Park Road and Marchmont Road, Edinburgh, so the location for this event is the Marchmont area.
This would mean that event is taking place in fields or a park that lay between the back of those streets and Bruntsfield House, some time before 1906.
It seems likely that this photo was taken in the 1890s, possibly by Marshall Wane himself. See also image 32, image 33, image 34 and image 35.
Our thanks go to Sheena Ireland for providing information.
This image is from the Marshall Wane Photographic Studio.