Sporting photos
Racing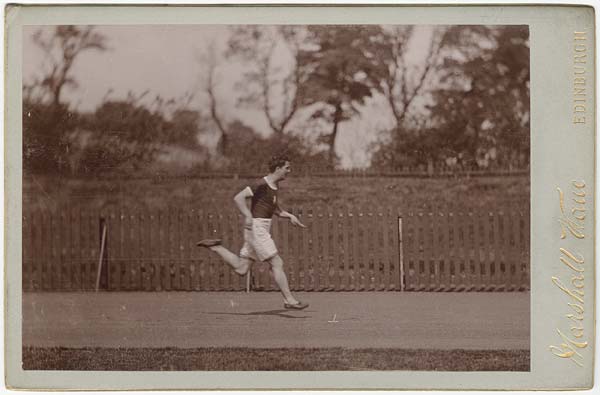 Display zoom image
Photograph of sprinter Alfred Downer
This is one of a series of photos of Alfred Downer taken by Marshall Wane. Some of them appear in Downer's autobiography, 'Running recollections and how to train', published in 1900 [NLS shelfmark: T.121.g] For a time, Downer was known as 'Champion sprinter of the world'. See also image 11 and image 12.
Our thanks go to Andy Mitchell, Jack Davidson and John W Keddie for providing information.
This image is from the Marshall Wane Photographic Studio.