1997 - Scotland's Parliament
This White Paper of July 1997 opened a new chapter in Scottish history. It paved the way for devolution and the creation in 1999 of a Scottish Parliament in Edinburgh, the first since March 1707.
The establishment of a Scottish Parliament in 1999 marked the culmination of demands for constitutional change that went back as far as the middle of the 19th century. The White Paper shown here made detailed proposals for the devolution of certain powers from Westminster to a Scottish Parliament in Edinburgh. One section of the White Paper was headed 'Making it happen', and progress was rapid and decisive. In September 1997 a consultative referendum in Scotland recorded a decisive 'Yes' vote in favour of the proposals. The Scotland Act was passed in November 1998, and on 12 May 1999 the Queen formally opened the new Scottish Parliament. It assumed its full legislative powers on 1 July 1999.
Scotland's Parliament. Cm 3658. Edinburgh, 1997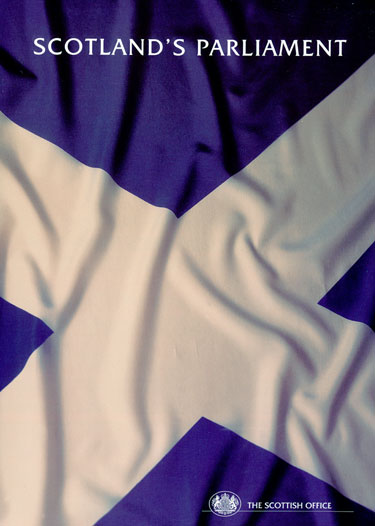 210mm