1993 - Trainspotting
The first edition of Irvine Welsh's first and best-known book. It made its author a celebrity, and put contemporary Scottish fiction at the forefront of UK writing. Known to many from the hugely successful film version, this book is also a good illustration of the partnership between film and book.
Until recent times the first edition of a novel would have been in hard-back form, but the true first edition of Trainspotting is this paperback edition.
The 'blurb' inside the back cover is of interest as it describes the author before he became a celebrity: 'Irvine Welsh works, rests and raves in Edinburgh. He has had a variety of occupations too numerous and too tedious to recount. Trainspotting is his first novel, although he has published short stories in some of the more discerning magazines and anthologies. He is at present working on a second novel and a collection of short stories'.
Irvine Welsh. Trainspotting. London, 1993. HP1.94.3900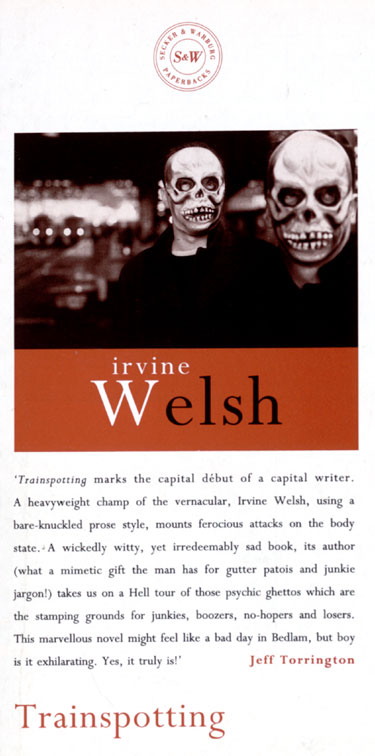 140mm