Ochtertyre House accounts
Meat for the table came from the Murray of Ochtertyre family's Perthshire estates, but they usually bought fish and shellfish. Sometimes, however, a neighbour brought salmon as a gift.
On 19 August 1737 a quantity of fish was bought.
There was fish for supper that evening. The next day dinner included 'french beans and fish stewd' and for supper there was a dish of 'fish broyld and aples & creame'.
By the 1730s, lairds and their families were eating dishes made up of several ingredients combined in a sauce. Effectively this was a more solid version of the traditional broth.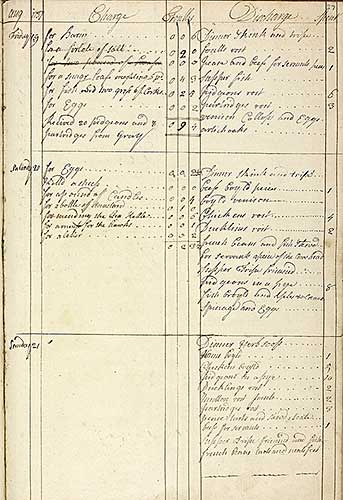 A page from Ochtertyre House Book of Accompts. [Library reference: MS.21106, f.37]
View zoomable image