‹‹‹ prev (26) [Page 20]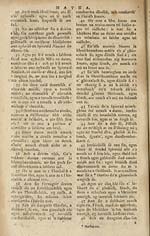 (28) next ››› [Page 22]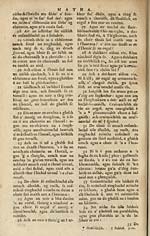 Download files
Complete book:
Individual page:
Thumbnail gallery: Grid view | List view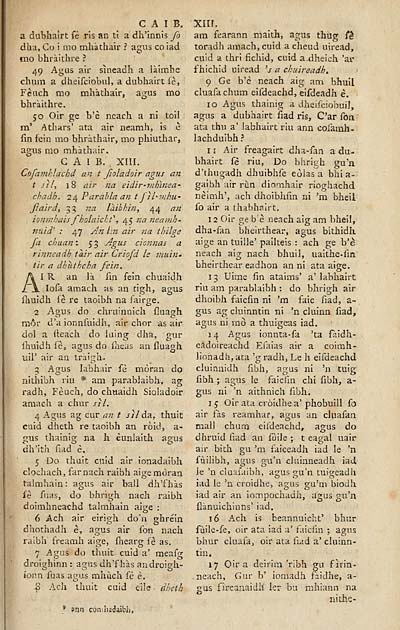 C A I B.
a dubhairt fè ris an ti a dh'innis fo
dha, Cu i mo mhàthair ? agus coiad
«110 bhràithre ?
49 Agus air sìneadh a làimbe
chum a dheifciobul, a dubhairt fè,
Feuch mo mhàthair, agus mo
bhràithre.
50 Oir ge b'è neach a ni toil
m' Athars' ata air neamh, is è
fin fein mo bhràthair, mo phiuthar,
agus mo mhàthair.
C A I B. XIII.
Cofamhlachd an t Jloladoir agus an
t sìl, 18 air na eidir-mhìnea~
chadk* 24 Parabla an t fìhmhu-
Jìaird, 33 na laibhin, 44 an
ionmhais fholaìcht" ', 45 na neamh-
nuid' : 47 Ah lìn air na thilge
fa chuan : 5 3 slgus cionnas a
rinneadh tair air Criofd le muin*
tir a dhtithcha fein.
I R. an là fin fein chuaidh
Iofa amach as an tigh, agus
fhuidh fè re taoibh na fairge.
2 Agus do chruinnich fluagh
mòr d'a ionnfuidh, air chor as air
dol a fteach do Iuing dha, gur
fhuidh fè, agus do iheas an fluagh
liil' air an tràigh-
3 Agus labhaìr fè mòran do
nithibh riu * am parablaibh, ag
radh, Fèuch, do chuaidh Sioladoir
amach a chur sìl.
4 Agus ag cur an t sìl da, thuit
cuid dheth re taoibh an ròid, a-
gus thainig na h èunlaith agus
dh'ith fiad è.
5 Do thuit cuid air ionadaibh
clochach, far nach raibh aige mòran
talmhain : agus air ball dh'fhàs
fè fuas, do bhrigh nach raibh
doimhneachd talmhain aige :
6 Ach air eirigh do'n ghrèin
dhothadh è, agus air fon nach
raibh freamh aige, fhearg fè as.
7 Agus do thuit cuid a' meafg
droighinn : agus dh'f hàs androigh-
ionn fuas agus mhùch fè è.
-8 Ach thuit cuid eile àhèth
* ann eomhadaibli.
XIII.
am fearann maith, agus thug fè
toradh amach, cuid a cheud uiread,
cuid a thri fichid, cuid a.dheich 'ar
fhichid uiread 's a chuireadh.
9 Ge b'è neach aig am bhuil
cluafachum eifdeachd, eifdeadh è.
10 Agus thainig a dheifcìobuil,
agus a dubhairt fiad ris, C'ar fon
ata thu a' labhairt riu ann cofamh-
lachduibh ?
1 r Air freagairt dha-fan a du-
bhairt fè riu, Do bhrigh gu'n
d'thugadh dhuibhfe eòias a bhi a-
gaibh -air rùn diomhair rioghachd
nèimh', ach dhoibhfm ni 'm bheil
fo air a thabhairt.
1 2 Oir ge b'è neach aig am bheil,
dha-fan bheirthear, agus bithidh
aige an tuille' pailteis : ach ge b'è
neach aig nach bhuil, uaithe-fm
bheirthear eadhon an ni ata aige.
1 3 Uime fin ataims' a' labhairt
riu am parablaibh : do bhrigh air
dhoibh faicfin ni 'm faic fiad, a-
gus ag cluinntin ni 'n cluinn fiad,
agus ni mò a thuigeas iad.
14 Agus ionnta-fa 'ta faidh-
eàdoireachd Efoias air a coimh-
lionadh, ata 'g radh, Le h eifdeachd
cluinnidh fibh, agus ni 'n tuig
fibh ; agus le faiciin chi fibh, a-
gus ni 'n aithnich fibh.
1 5 Oir ata cròidhe a' phobuill fo
air fàs reamhaf, agus an cluafan
mall chum eifdeachd, agus do
dhruid iiad an fùile ; t eagal uair
air bith gu 'm faiceadh iad le 'n
fùilibh, agus gu'n cluinneadh iad
le 'n cluafaibh, agus gu'n tuigeadh
iad k 'n croidhe, agus gu'm biodh
iad air an iompochadh, agus gu'n
Cànuichinns' iad.
16 Ach is beannuicht' bhur
fùile-fe, oir ata iad a' faicfm ; agus
bhur cluafa, oir ata fiad a' cluinn-
tin.
17 Oir a deirim 'ribh gu fìrin-
neach, Gur b' iornadh faidhe, a-
gus fìreanaidh ler bu rohiann na
nithe-

Set display mode to:
Universal Viewer |
Mirador | Large image | Transcription
Images and transcriptions on this page, including medium image downloads, may be used under the Creative Commons Attribution 4.0 International Licence unless otherwise stated.
(27) [Page 21]

| | |
| --- | --- |
| Permanent URL | https://digital.nls.uk/97180590 |
1767 - Tiomnadh Nuadh ar Tighearna agus ar Slanuigh-Fhir Iosa Criosd
Description
Eidir-theangaicht' o'n Ghreugais chum Gaidhlig Albannaich. Maille re seannaibh aith-ghearra chum a' ch'ain sin a leughadh. Air iarrtas na Cuideachd urramaich, a'ta chum eas Criosduidh a sgaoileadh feadh Gaidhealtachd agus eileana na h Alba. New testament in Scottish Gaelic. Translated from the Greek by James Stuart. Published at the expense of the Scottish S.P.C.K. Edinburgh: Balfour, Auld & Smellie, 1767. "Rules for reading the Galic language": p. [1]-9 at end.
Shelfmark
L.38.d
Additional NLS resources:
Attribution and copyright:

The physical item used to create this digital version is out of copyright

More information
Books and other items printed in Gaelic from 1631 to 1800
Rare items in Gaelic

| | |
| --- | --- |
| Description | Out-of-copyright books printed in Gaelic between 1631 and 1900. Also some pamphlets and chapbooks. Includes poetry and songs, religious books such as catechisms and hymns, and different editions of the Bible and the Psalms. Also includes the second book ever published in Gaelic in 1631. |