Home

Overview of the novel

Biography of Lewis Grassic Gibbon
Biography of Lewis Grassic Gibbon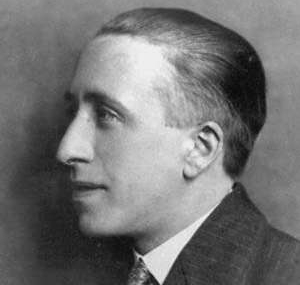 Lewis Grassic Gibbon was born on 13 February 1901 at Hillhead of Seggart in Auchterless in rural Aberdeenshire and died aged 33 on 7 February in Welwyn Garden City in the south of England.
In his short life he would be a journalist, become involved in radical politics on Red Clydeside, travel the world with the Army and write 17 books.
He was born James Leslie Mitchell adopting the pen-name Lewis Grassic Gibbon in 1932 to publish the novel 'Sunset Song'. Mitchell described his family as peasant farmers. They managed to scrape out a living at Hillhead of Seggart until 1907 when they lost the lease on the land and were forced to move to Aberdeen. A year later they got a croft in the part of Kincardineshire known as the Mearns whose landscape and people would inspire the fictional estate of Kinraddie in 'Sunset Song'.
The young James
The young James Leslie Mitchell embodied that Scottish stereotype the 'Lad o Pairts', a boy from a humble background endowed with natural academic ability and likely to make something of himself. Local schoolteacher Alexander Gray spotted his potential and would become a long-term mentor and friend. Access to a good local library allowed Mitchell to read widely and develop what would become lifelong interests in literature, ancient history, anthropology and exploration that would inform the books he would write in later life. It was clear Mitchell already had at least one eye on the world beyond the Mearns.
Mitchell's teachers thought him brilliant but that he could also be sometimes too clever by half as well as argumentative. By the time he was 16 it was clear he had outgrown both school and the Mearns. It was time for him to leave for the wider world he had been dreaming of and reading about for much of his life. He joined the 'Aberdeen Journal' as a cub reporter. The contrast between the lives of the rich farmers in the Mearns and the crofters had seeded a developing political and social consciousness in the young Mitchell and he became involved in radical politics in Aberdeen.
Red Clydeside
Mitchell was promoted to junior reporter on the 'Scottish Farmer', a job which would take him aged 18 to Glasgow during the era of political radicalism known as Red Clydeside. Mitchell would later describe his political affiliations as Marxist with anarchist tendencies. Just as everything seemed to be going well in his life it all fell apart. He was dismissed from the 'Scottish Farmer' for cheating on his expenses ending a promising career in journalism. Unemployed, depressed and humiliated he joined the Royal Army Service Corp. Although it was a job Mitchell only took because he could see no other alternative it did at least take him to some of the distant lands he had read about as a boy including Egypt and Palestine.
Mitchell had maintained his links with the Mearns visiting family and friends and would marry Rebecca Middleton (known as Ray) from Kincardineshire in 1925. It was a happy marriage but tinged with sadness as Ray lost a child very late in pregnancy. Mitchell was now working as a clerk for the Royal Air Force and he and Ray were based in southern England. He began to seriously pursue his long-held ambition to be a writer. In 1928 he published his first book, 'Hanno, or the future of exploration', a non-fiction book about how humans had explored the world that ended with Mitchell imagining man's first landing on the moon.
Settled in England
By 1930 he was based in Welwyn Garden City in Hertfordshire and had left the RAF to become a fulltime writer. Over the next five years he would publish 16 books including science fiction and historical novels as well biographies of explorers. He would also look back on and reflect on his childhood in the Mearns. His first two novels published as by James Leslie Mitchell 'Stained radiance' (1930) and 'The thirteenth disciple' (1931) are partially set in the rural North-East of Scotland. The books he published as Mitchell met with mixed reviews and poor sales but he was writing and planning a much more ambitious novel that would met with international success. Published in 1932, 'Sunset Song' sold well in Britain and North America and was quickly translated into other languages. He chose to publish it as Lewis Grassic Gibbon to distinguish it from his earlier books and in celebration of his maternal roots, his maternal grandmother was called Lilias Grassick Gibbon.
Mitchell now had two literary careers. He was a successful novelist and writer on non-Scottish subjects as James Leslie Mitchell publishing the successful 'Spartacus' (1933) about a slave revolt in Ancient Rome. He also had a parallel career writing on Scottish subjects as Lewis Grassic Gibbon, publishing two sequels to 'Sunset Song', 'Cloud Howe' (1933) and 'Grey Granite' (1934) and, in collaboration with poet Hugh MacDiarmid, 'Scottish scene' (1934).
On 4 January 1935 Mitchell was operated on for a perforated ulcer at the Queen Victoria Hospital, Welwyn Garden City. He died three days later just short of what would have been his 34th birthday. He was cremated at Golders Green, London. Ray took his ashes back to the Mearns.