Food in Scotland
Scotland is blessed with a plentiful natural larder
In pre-industrial Scotland ordinary people had a fairly frugal diet of 'broses' made from barley, oats, beans and pease cooked in a cauldron over an open fire. Foods such as kale and porridge featured prominently ¬are now promoted as superfoods.
In the past, those who could afford to would supplement this simple diet with milk and ale, butter, cheese and fish. In good times, people thrived on this limited but wholesome diet. In additional to these basic foodstuffs, the well-to-do ate large quantities of meat washed down with beer and imported wines. For most people though, meat was an occasional luxury.
Here are some foodstuffs that can be found in Scotland's rich natural larder.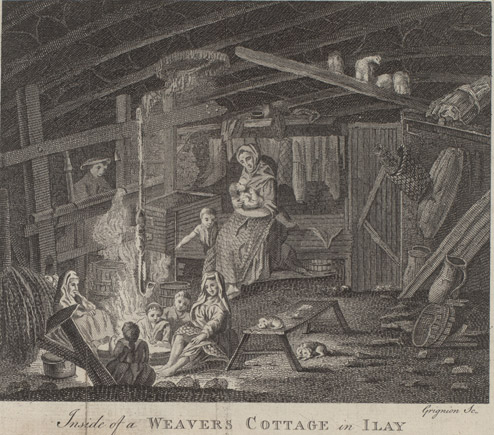 Fish
With thousands of miles of coastline Scotland has fish and shellfish in abundance. But archaeological evidence indicates early Scots ate little fish.
The fishing economy began in earnest when the Vikings arrived in the 8th century in search of herring and land to cultivate. Demand was fuelled when Roman Catholicism brought fast days to Scotland.
Food from the sea, river and pond was plentiful and cheap and by the Middle Ages was an integral part of most Scots' diet. Later, entire coastal communities were set up devoted to catching, processing and packing fish for local consumption and export. Today, fishing continues to be a major industry and employer and Scottish salmon is a globally prized commodity.
Meat, poultry and game
Although Scotland has ample supplies of wild animals and fowl, other than on feast days, ordinary people were fortunate to have the occasional hen in the broth. Eating copious amounts of meat, especially roasts, indicated wealth and status.
Until improved methods of agriculture were introduced in the 18th century, most domestic animals were killed off after the summer's grazing and their meat preserved for the winter months by salting, smoking, burying and freezing and other methods. These all appear in Scottish recipe books. Alongside traditional dishes, the wealthy were experimenting with French methods of cookery and curries from the East added to the cosmopolitan mix.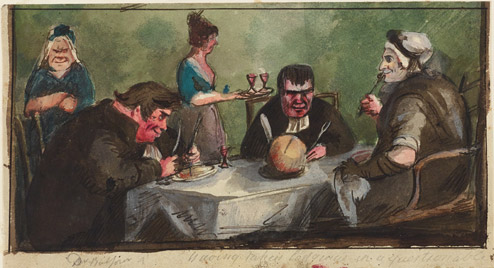 Oats
Oats have been the staple food of Scots for centuries.
In the 14th century, French chronicler Jean Froissart noted Scots soldiers carried bags of oatmeal to make their own oatcakes. However, bere and barley were more widely cultivated, especially in the Highlands and it was not until the agricultural improvements of the eighteenth century that nutritious, energy-giving oats became the dominant cereal.
Wheat is grown in Scotland but the soil and climate do not favour its cultivation. Wheaten bread was for long a luxury item for the wealthy while in the Highlands the poor ate potatoes as a substitute for bread. Today, most of us eat wheat bread but oats are enjoying a revival in popularity and seem likely to become a global superfood.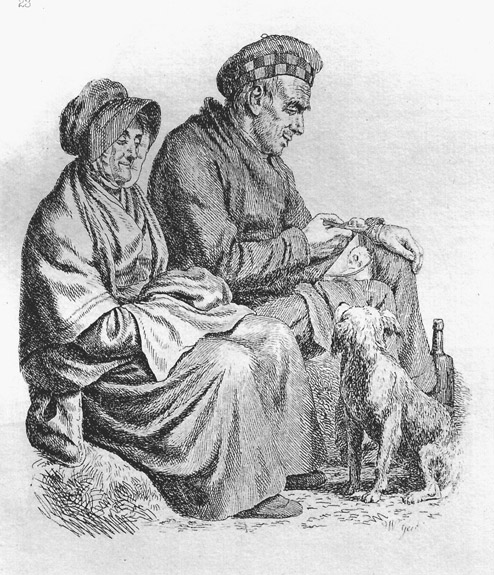 Vegetables
Tradition has it that the Scots do not eat vegetables.
But the evidence is that even in the poorest households a handful of kale was to hand and was added to the broth to provide flavour as well as nutritional value.
Kitchen gardens attached to great houses became popular in the seventeenth century. From this time, vegetable dishes began to appear on the tables of wealthy Scots as cooks experimented with new ingredients. Potatoes were eaten as a novelty by the gentry long before they provide winter fodder for animals. Later, they became a staple foodstuff for the poor often replacing bread with dire consequences when the harvest failed.
Today, while some cling to tradition, vegetables are more popular than ever and increasing numbers of Scots now choose to 'grow their own' for maximum flavour and value.
Watch this archive film telling the story of the farming year in Scotland, told through the eyes of four farmers in the Highlands, the Borders, Ayrshire and Angus: