Plague in Scotland : Cause
Until the end of the 19th century, people were completely in the dark regarding the cause of the plague. For centuries, God's judgement on the sins of the people was thought to be the main cause of the disease, and calls to repentance and the amendment of life rang out across the country. With regard to the actual cause of contagion, 'bad miasma' or contaminated air was a common explanation for the spread of the plague.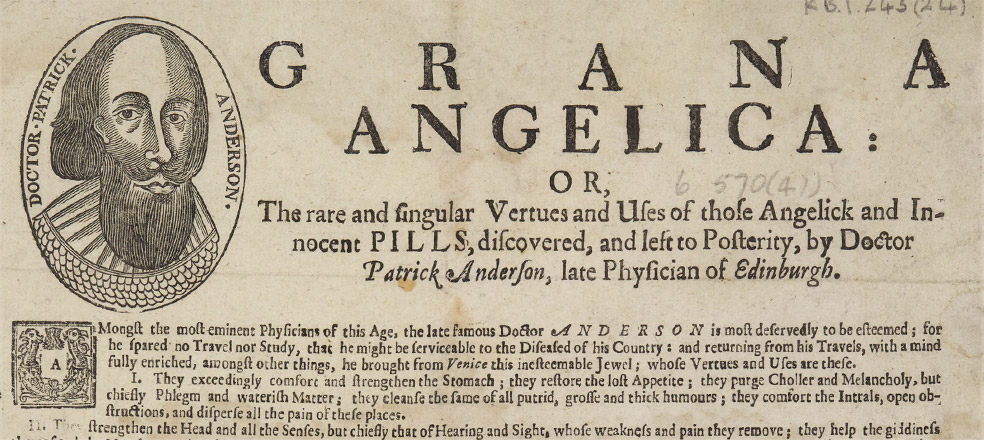 As a precaution against infection, plague doctors therefore covered themselves in leather coats and gloves, and wore masks in which juniper was placed against the bad air. A number of plague doctors did indeed survive, because their protective clothing stopped the rat fleas, which carried the infection, from biting them.
The real cause of the bubonic plague was only discovered in the late 19th century: it is a bacterium ('Yersinia pestis') carried by rodent fleas. Its discovery by Yersin and Kitasato involved the Scot James Lowson. Fleas get the infection when biting infected rats. When an infected flea then bites human beings, it regurgitates a blood clot carrying the bacteria into the wound. From there the bacteria make their way through the human lymph system. Plague outbreaks have been contained since the discovery of antibiotics, but they have not been eradicated.
"To preserve from the Infection of the Plague: Take Garlicke peal it and mince it small, put it into new milke and eate it fasting."

"To take the infection from a house infected: Tale large oynions, peal them, and lay three or foure of them upon the ground, let them lie ten daies, and those pieded Oynions will gather all the infection into them that is one of those Roomies: but burie these Oynions afterward deape in the ground."