John Adair's map showing Leith Links
Leith was about a mile distant from Edinburgh when John Adair produced this map of Midlothian around 1682.
Unlike Edinburgh golfing grounds such as Bruntsfield Links, Leith's multi-purpose open sandy links were playable all year round.
With numerous taverns and a relaxed attitude to Sabbath observance, Leith was popular with wealthy Edinburgh citizens.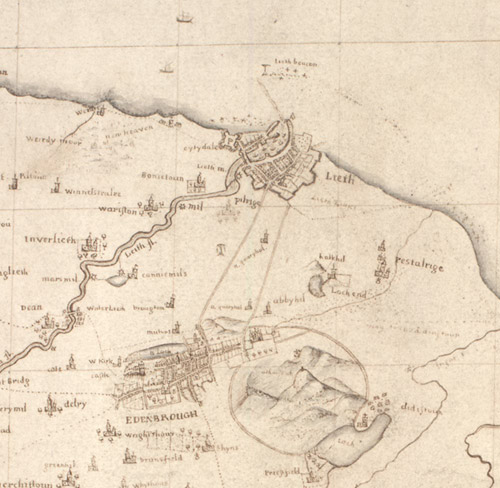 Detail of John Adair's map of Midlothian, from around 1682.
[National Library of Scotland reference: Adv.MS.70.2.11]
View zoomable map of Midlothian on the National Library of Scotland website