The Sabbath Breakers
Burgh, trades and church authorities throughout Scotland, as well as Parliament, disapproved of ordinary people playing golf when they should have been at work or church.
These 2 golfers in J C Dollman's painting 'The Sabbath Breakers' look unpleasantly surprised to be caught golfing on the links by a pair of stern-looking clerics.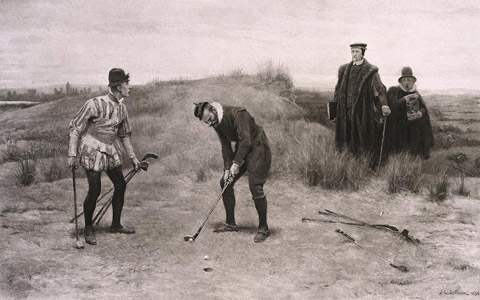 'The Sabbath Breakers', by J C Dollman (1896).
By courtesy of Luffness New Golf Club.