‹‹‹ prev (258) Page 436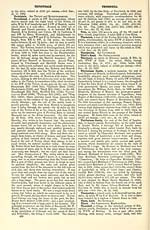 (260) next ››› Page 438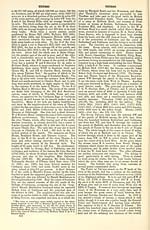 Download files
Complete book:
Individual page:
Thumbnail gallery: Grid view | List view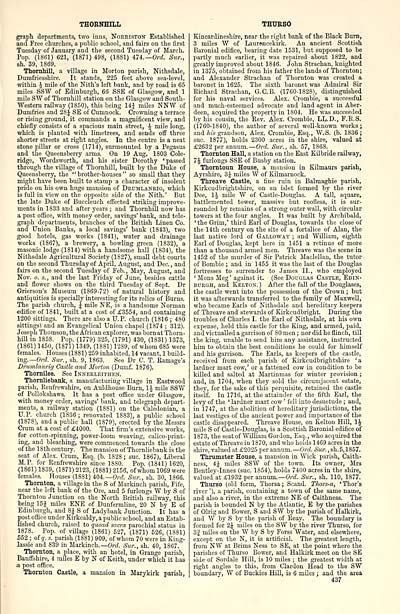 THORNHILL
graph departments, two inns, Norriston Established
and Free churches, a public school, and fairs on the first
Tuesday of January and the second Tuesday of March.
Pop. (1861) 621, (1871) 498, (1881) 474.— Ord. Sur.,
sh. 39, 1S69.
Thornhill, a village in Morton parish, Nithsdale,
Dumfriesshire. It stands, 225 feet above sea-level,
within J mile of the Nith's left bank, and by road is 65
miles SSW of Edinburgh, 66 SSE of Glasgow, and 1
mile SW of Thornhill station on the Glasgow and South-
Western railway (1850), this being 14J miles NNW of
Dumfries and 28J SE of Cumnock. Crowning a terrace
or rising ground, it commands a magnificent view, and
chiefly consists of a spacious main street, $ mile long,
which is planted with limetrees, and sends off three
shorter streets at right angles. In the centre is a neat
stone pillar or cross (1714), surmounted by a Pegasus
and the Queensberry arms. On 19 Aug. 1803 Cole-
ridge, Wordsworth, and his sister Dorothy ' passed
through the village of Thornhill, built by the Duke of
Queensberry, the "brother-houses" so small that they
might have been built to stamp a character of insolent
pride on his own huge mansion of Drumlanrig, which
is full in view on the opposite side of the Nith.' But
the late Duke of Buccleuch effected striking improve-
ments in 1833 and after years ; and Thornhill now has
a post office, with money order, savings' bank, and tele-
graph departments, branches of the British Linen Co.
and Union Banks, a local savings' bank (1843), two
good hotels, gas works (1841), water and drainage
works (1867), a brewery, a bowling green (1832), a
masonic lodge (1814) with a handsome hall (1834), the
Nithsdale Agricultural Society (1827), small debt courts
on the second Thursday of April, August, and Dec, and
fairs on the second Tuesday of Feb. , May, August, and
Nov. o. s., and the last Friday of June, besides cattle
and flower shows on the third Tuesday of Sept. Dr
Grierson's Museum (1869-72) of natural history and
antiquities is specially interesting for its relics of Burns.
The parish church, | mile NE, is a handsome Norman
edifice of 1841, buiit at a cost of £3554, and containing
1200 sittings. There are also a U.P. church (1816 ; 480
sittings) and an Evangelical Union chapel (1874 ; 312).
Joseph Thomson, the African explorer, was bornat Thorn-
hill in 1858. Pop. (1779) 325, (1791) 430, (1831) 1373,
(1861)1450, (1871)1349, (1881)1289, of whom 685 were
females. Houses (1881) 259 inhabited, 14 vacant, 1 build-
ing.— Ord. Sur., sh. 9, 1863. See Dr C. T. Ramage's
Drumlanrig Castle and Morton (Dumf. 1876).
Thornilee. See Innerleithen.
Thornliebank, a manufacturing village in Eastwood
parish, Renfrewshire, on Auldhouse Burn, 1J mile SSW
of Pollokshaws. It has a post office under Glasgow,
with money order, savings' bank, and telegraph depart-
ments, a railway station (1881) on the Caledonian, a
U.P. church (1836; renovated 18S3), a public school
(1878), and a public hall (1879), erected by the Messrs
Crum at a cost of £4000. That firm's extensive works,
for cotton-spinning, power-loom weaving, calico-print-
ing, and bleaching, were commenced towards the close
of the 18th century. The mansion of Thornliebank is the
seat of Alex. Crum, Esq. (b. 1828 ; sue. 1867), Liberal
M.P. for Renfrewshire since 18S0. Pop. (1841) 1620,
.(1861)1839, (1871)2123, (1881)2156, of whom 1069 were
females. Houses (1881) 404.— Ord. Sur., sh. 30, 1866.
Thornton, a village in the S of Markinch parish, Fife,
near the left bank of the Ore, and 5 furlongs W by S of
Thornton Junction on the North British railway, this
being 15J miles ENE of Dunfermline, 20 N by E of
Edinburgh, and SJ S of Ladybank Junction. It has a
post office under Kirkcaldy, a public school, and an Estab-
lished church, raised to quoad sacra parochial status in
1878. Pop. of village (1861) 527, (1871) 526, (1881)
552 ; of q. s. parish (1S81) 909, of whom 70 were in King-
lassie and 839 in Markinch. — Ord. Sur., sh. 40, 1867.
Thornton, a place, with an hotel, in Grange parish,
Banffshire, 4 miles E by N of Keith, under which it has
a post office.
Thornton Castle, a mansion in Marykirk parish,
THURSO
Kincardineshire, near the right bank of the Black Burn,
3 miles W of Laurencekirk. An ancient Scottish
Baronial edifice, bearing date 1531, but supposed to be
partly much earlier, it was repaired about 1822, and
greatly improved about 1846. John Strachan, knighted
in 1375, obtained from his father the lands of Thornton;
and Alexander Strachan of Thornton was created a
baronet in 1625. The sixth baronet was Admiral Sir
Richard Strachan, G.C.B. (1760-1828), distinguished
for his naval services. Alex. Crombie, a successful
and much-esteemed advocate and land agent in Aber-
deen, acquired the property in 1S04. He was succeeded
by his cousin, the Rev. Alex. Crombie, LL.D., F.E.S.
(1760-1840), the author of several well-known works ;
and his grandson, Alex. Crombie, Esq., W.S. (b. 1836;
sue. 1877), holds 2300 acres in the shire, valued at
£2632 per annum.— Ord. Sur., sh. 57, 1868.
Thornton Hall, a station on the East Kilbride railway,
7J furlongs SSE of Busby station.
Thorntoun House, a mansion in Kilmaurs parish,
Ayrshire, 3J miles W of Kilmarnock.
Threave Castle, a fine ruin in Balmaghie parish,
Kirkcudbrightshire, on an islet formed by the river
Dee, 1$ mile W of Castle-Douglas. A tall, square,
battlemented tower, massive but roofless, it is sur-
rounded by remains of a strong outer wall, with circular
towers at the four angles. It was built by Archibald,
'the Grim,' third Earl of Douglas, towards the close of
the 14th century on the site of a fortalice of Alan, the
last native lord of Galloway ; and William, eighth
Earl of Douglas, kept here in 1451 a retinue of more
than a thousand armed men. Threave was the scene in
1452 of the murder of Sir Patrick Maclellan, the tutor
of Bombie ; and in 1455 it was the last of the Douglas
fortresses to surrender to James II., who employed
' Mons Meg ' against it. (See Douglas Castle, Edin-
burgh, and Kelton. ) After the fall of the Douglases,
the castle went into the possession of the Crown ; but
it was afterwards transferred to the family of Maxwell,
who became Earls of Nithsdale and hereditary keepers
of Threave and stewards of Kirkcudbright. During the
troubles of Charles I. the Earl of Nithsdale, at his own
expense, held this castle for the King, and armed, paid,
and victualled a garrison of 80 men ; nor did he flinch, till
the king, unable to send him any assistance, instructed
him to obtain the best conditions he could for himself
and his garrison. The Earls, as keepers of the castle,
received from each parish of Kirkcudbrightshire 'a
lardner mart cow, ' or a fattened cow in condition to be
killed and salted at Martinmas for winter provision ;
and, in 1704, when they sold the circumjacent estate,
they, for the sake of this perquisite, retained the castle
itself. In 1716, at the attainder of the fifth Earl, the
levy of the ' lardner mart cow ' fell into desuetude ; and,
in 1747, at the abolition of hereditary jurisdictions, the
last vestiges of the ancient power and importance of the
castle disappeared. Threave House, on Kelton Hill, 1J
mile S of Castle-Douglas, is a Scottish Baronial edifice of
1873, the seat of William Gordon, Esq., who acquired the
estate of Threave in 1870, and who holds 1469 acres in the
shire, valued at £2025 per annum. — Ord. Sur. , sh. 5, 1857.
Thrumster House, a mansion in Wick parish, Caith-
ness, 4J miles SSW of the town. Its owner, Mrs
Bentley-Innes (sue. 1854), holds 7400 acres in the shire,
valued at £1932 per annum.— Ord. Sur., sh. 110, 1877.
Thurso (old form, Thorsa ; Scand. Thors-a, ' Thor's
river'), a parish, containing a town of the same name,
and also a river, in the extreme NE of Caithness. The
parish is bounded N by the Atlantic, E by the parishes
of Olrig and Bower, S and SW by the parish of Halkirk,
and W by S by the parish of Reay. The boundary is
formed for 2J miles on the SW by the river Thurso, for
3| miles on the W by S by Forss Water, and elsewhere,
except on the N, it is artificial. The greatest length,
from NW at Brims Ness to SE, at the point where the
parishes of Thurso Bower, and Halkirk meet on the SE
side of Sordale Hill, is 10 miles ; the greatest width at
right angles to this, from Clardon Head to the SW
boundary, W of Buckies Hill, is 6 miles ; and the area
437

Set display mode to: Large image | Transcription
Images and transcriptions on this page, including medium image downloads, may be used under the Creative Commons Attribution 4.0 International Licence unless otherwise stated.
(259) Page 437

| | |
| --- | --- |
| Permanent URL | https://digital.nls.uk/97390710 |
Volume 6
Attribution and copyright:

The physical item used to create this digital version is out of copyright

More information
1884-1885 - Ordnance gazetteer of Scotland
Description
A survey of Scottish topography, statistical, biographical, and historical. Edited by Francis H. Groome. Edinburgh: Thomas C. Jack, 1884-85. "General survey": v.6, 134 p. at end.
Shelfmark
Map.Ref.C18
Additional NLS resources:
More information
Gazetteers of Scotland, 1803-1901
Description
20 volumes of the most popular descriptive gazetteers of Scotland, providing a comprehensive geographical encyclopaedia of Scotland in the 19th century. Principal places in Scotland, including towns, counties, castles, glens, antiquities and parishes, are listed alphabetically. Each entry includes detailed historical and geographical information about each place.
More information