Keeping identity
Scots abroad made great efforts to preserve their identity, even though they were a long way from home and were often well integrated into local society.
Staying Scottish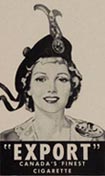 Scottish emigrants formed clubs and societies and maintained their heritage through the celebration of traditional festivals and the pursuit of traditional pastimes.
They took with them their cultural traditions, dress, food, music, dance and literature. This reinforced their sense of belonging and the links with the homeland. Scottish emigrants and the descendants of emigrants still continue to celebrate their culture in similar ways.
Mixed feelings about Scotland
While they retained a sense of identity and Scotland was frequently idealised in letters and journals, the emigrants also sought the opportunity to progress in their new homeland.
In this way their perceptions and feelings about their home country were often in conflict with their reasons to emigrate.
Returning to Scotland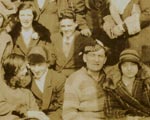 While for some the experience of emigration was a major break with the past, many intended to return home when conditions there improved.
Some returned temporarily and after a brief spell in Scotland tried their luck elsewhere. Others came back permanently, either dissatisfied with the experience or because they had fulfilled their aspirations.
Visiting the ancestral homeland
Even those who had emigrated successfully often planned a visit to their ancestral homes.
Many descendants of Scottish emigrants still return every year to visit relatives or to search for their roots and find out the reasons that motivated their ancestors to emigrate.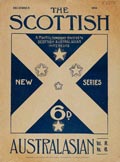 Keeping in touch
Emotional ties to the homeland have been expressed in literature and music.
Emigrant Scots have always kept up to date with developments at home through newspapers, publications of Scottish interest and letters and photographs from friends and family.
Technological breakthroughs such as the telephone, emails and the internet have reinforced the links through the generations.
See the Scots Abroad databases for details of material in the National Library of Scotland collections relating to Scots and their experiences overseas.