Transcription

THE
Blue Bells
or
SCOTLAND

Oh, where, and oh, where is my highland laddie gone,
He's gone to fight the French, for king George upon
the throne,
And It's oh in my heart I wish him safe at home.
Ok where, and oh where did your Highland laddie
dwell ?
He dwelt in merry Scotland at the sign of the Blue Bell
And it's oh in my heart, I love my laddie well.
In what clothes, in what clothes, is your Highland
laddie clad ?
His honnet's of the Saxon green, and his waiscoat's of
the plaid,
And its oh in my heart I love my Highland lad.
Suppose and suppose that your Highland lad should die
The bagpipes shall play over him and I'd sit me down
to cry,
Aud it's oh in my heart I wish be may not die.

Probable period of publication: 1800-1815 shelfmark: L.C.Fol.178.A.2(083)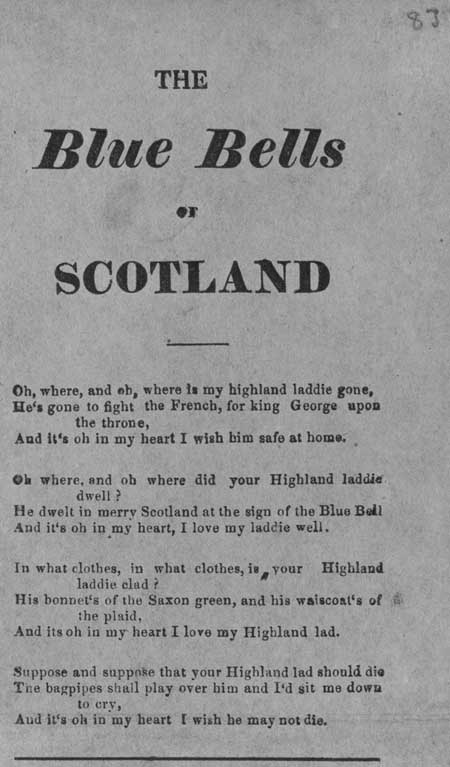 View larger image