Commentary
This memorial notice begins: 'AN / ELEGY / On the Reverend Doctor JOHN GILLIES, one of the Ministers of Glasgow who died in the 84th year of his Age, and the 54th year of his Ministry.' The elegy begins: 'The Saint is gone - - to all who knew him dear'.
It is known that the Dr Rev. John Gillies published two volumes of historical information, but only because the more famous Dr Rev. John Erskine (1721-1803) published a supplement to the works. From these volumes it can be discerned that John Gillies was an advocate of 'faith through love'. Many of the people presented in elegies are largely untraceable, which reflects the purpose of broadsides - to convey up-to-date, topical news of interest to the community.
Broadsides are single sheets of paper, printed on one side, to be read unfolded. They carried public information often for entertainment, such as memorials and eulogies. Cheaply available, they were sold on the streets by pedlars and chapmen. Although many of the people are now lost to researchers, their stories offer a valuable insight into many aspects of the society they were published in.

Probable date published: 1796- shelfmark: 6.365(107)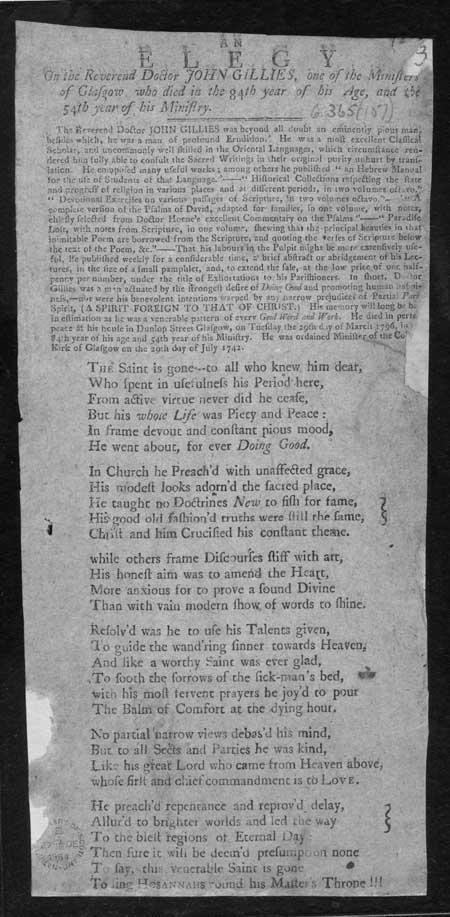 View larger image