Commentary
This ballad begins: 'My mouth I'll open for the dumb, / My plea is for the meek'. The lyrics were, allegedly, penned 'by a Carter'.
Carters had a reputation for being both poor and drunk. As a result, many members of society endured their existence out of necessity. This poem takes an enlightened stance on the treatment and care of work animals. Its rather critical stance perhaps suggests that the 'by a Carter' comment is a literary device to drive the message home.
Broadsides, cheap and accessible, were often used as moral forums with 'lessons of life' included in the narrative. Broadside authors tended to see themselves as moral guardians and teachers in society. As such, publishers often disseminated 'educational' texts outlining the social and personal consequences of undisciplined or immoral behaviour.

Probable period of publication: 1830-1840 shelfmark: L.C.1268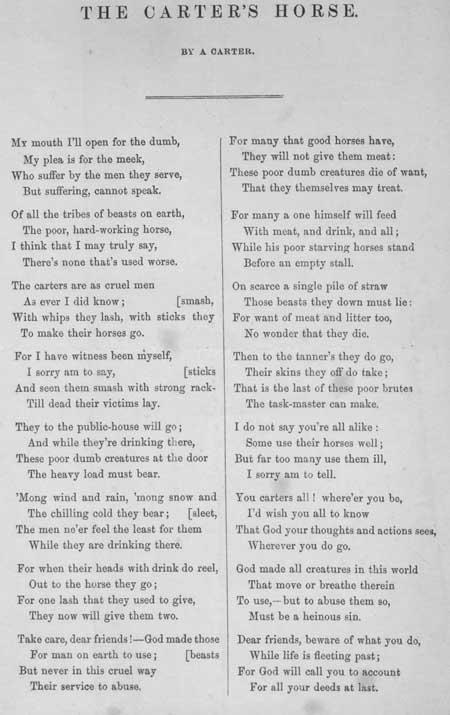 View larger image