Commentary
This ballad sheet begins: 'Air, ? "Welcome Royal Charlie". / Gude news we meet in ilka street, ? "MACAULAY'S cause speeds rarely;" / For ilka fae ,twa friend's we hae'.
The tune 'Welcome Royal Charlie' was a well-known Jacobite tune, although its author and date are obscured by the anonymity which most Jacobite supporters adopted to protect themselves. It did, however, enjoy more publishing popularity in England and Ireland, especially, than in Scotland.
The references to Macaulay, Lyon and Nick, in the lyrics, are now a little obscure, although the whole piece seems to refer to some sort of support or vote. The reference to 'Reikie' would suggest that it is set in Edinburgh, taken from the nickname 'Auld Reekie'.

Probable period of publication: 1830-1840 shelfmark: L.C.1268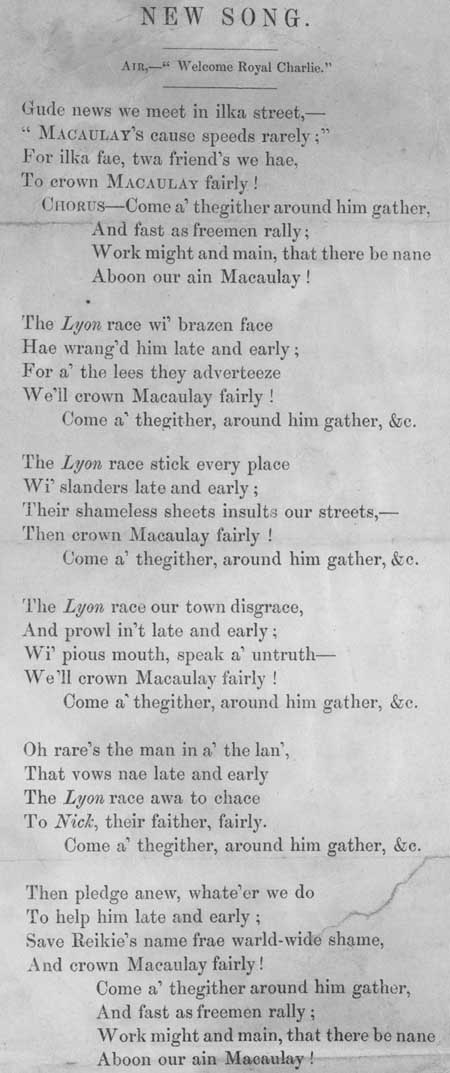 View larger image