Commentary
This broadside begins: 'IV W.R. The New intended Act of Parliament, For the Benefit of Young Men, Old Men, Wives, Old Maids, Batchelors, Widows, &c.' Included at the top of the sheet is a coat of arms with the motto of the Order of the Thistle, 'nemo me impune Lacessit' or 'no one provokes me with impunity'. The reference to William IV dates this broadside to between 1830 and 1837.
The National Library of Scotland's broadside collection includes several other sheets detailing this 'new intended Act of Parliament'. Whilst the coat of arms gives the list of resolutions an air of formality, upon closer inspection the humour becomes apparent. The resolutions are in fact light-hearted nonsense that would have proved entertaining reading to the audience of the day.
Broadsides are single sheets of paper, printed on one side, to be read unfolded. They carried public information such as proclamations as well as ballads and news of the day. Cheaply available, they were sold on the streets by pedlars and chapmen. Broadsides offer a valuable insight into many aspects of the society they were published in, and the National Library of Scotland holds over 250,000 of them.

Likely date of publication: 1830-1837 shelfmark: L.C.1268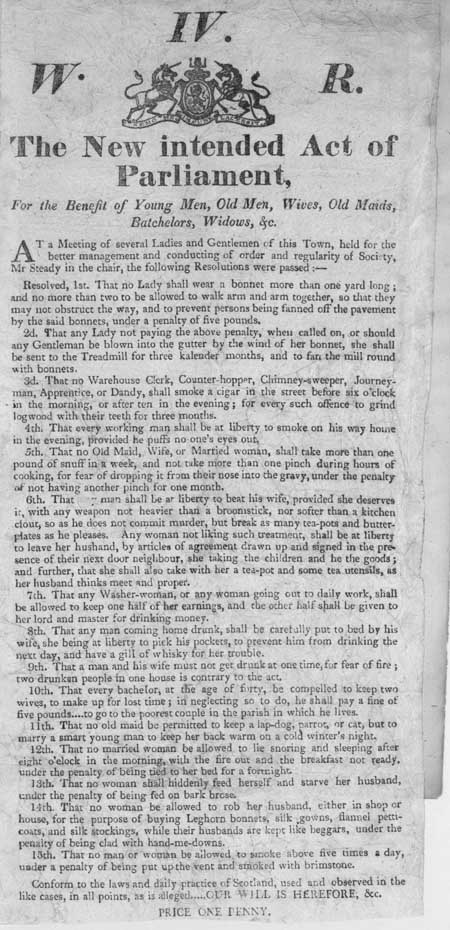 View larger image