Commentary
This humorous ballad begins: 'Of all the simple Things I know, / To rub o'er a whimsical Life, / There's ne'r a Folly half so true, / As that very bad Bargain a Wife'. It is undated. No tune is given.
The institution of marriage is lampooned in this piece. The author bemoans the loss of the 'mad Frolicks' of his past, and speaks fondly of his batchelor days, which apparently were spent womanising and drinking. Now, he says, 'I us'd to top a Bottle or two, / But now drink small Beer with my Spouse'. He has been fettered by the chains of marriage he feels like 'like a Fox that is hamper'd . . . forc'd to creep in to my Hole'.
Early ballads were dramatic or humorous narrative songs derived from folk culture that predated printing. Originally perpetuated by word of mouth, many ballads survive because they were recorded on broadsides. Musical notation was rarely printed, as tunes were usually established favourites. The term 'ballad' eventually applied more broadly to any kind of topical or popular verse.

Probable date published: 1720 shelfmark: Ry.III.c.36(122)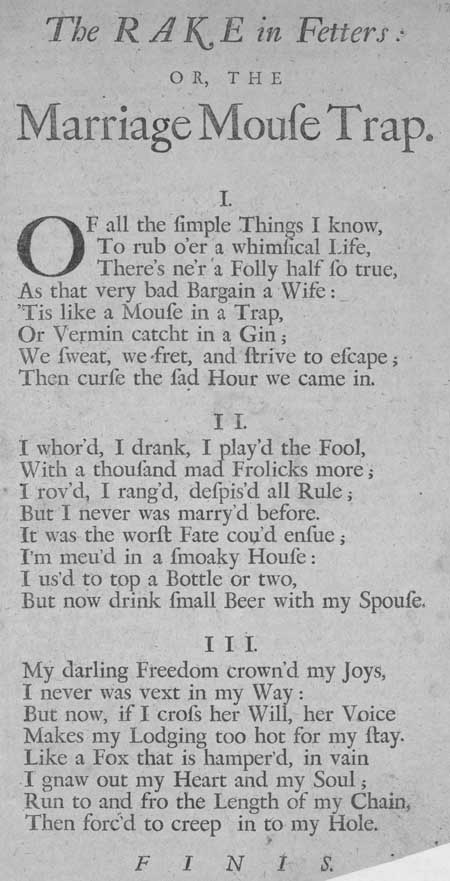 View larger image