Commentary
This ballad begins, 'Now do I find to Death I'm near, / For half an hour shut to the Door, / Till I make known all that I shall, / Cause be contain'd in my Latter Will'. No publication details are given.
Luckie Gibson was an Edinburgh bawd, or brothel keeper. The piece is written in the first person, implying Gibson wrote it herself. It seems more likely, however, that it was written after her death, commissioned by her friends or perhaps written by one of them, for it shows a lot of affection for the woman and her enterprise.
Early ballads were dramatic or humorous narrative songs derived from folk culture that predated printing. Originally perpetuated by word of mouth, many ballads survive because they were recorded on broadsides. Musical notation was rarely printed, as tunes were usually established favourites. The term 'ballad' eventually applied more broadly to any kind of topical or popular verse.

Probable date published: 1718- shelfmark: Ry.III.c.36(117)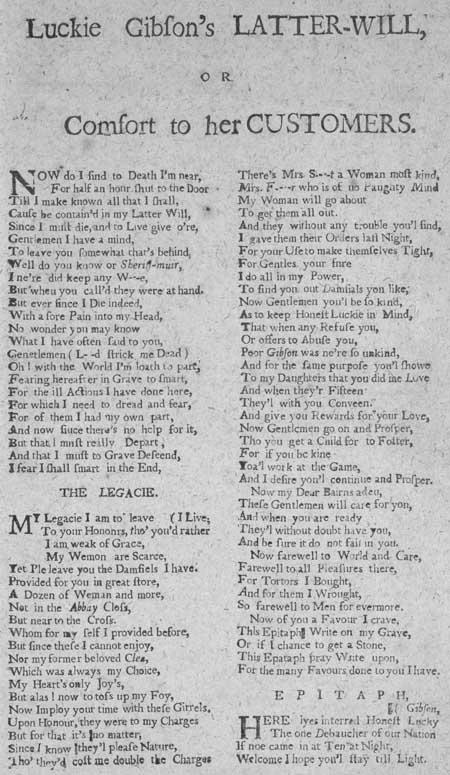 View larger image