Commentary
This memorial notice begins: 'On the much to be lamented Death of James Whetty Taylor and Free-Man in the Pattaraw who departed this Life Apprile the 5th, 1725 about the 69. of his Age. With a Caution to his Successors.' The elegy begins: 'AND has Old Death that Bloody Knave'.
Many of the people featured on broadsides were once local celebrities, but are now largely untraceable. Often the only available personal information is contained within the broadside. Here, however, much is revealed about Whetty's lifestyle and social status.
Whetty was a tailor, mainly involved in the production of parliamentary gowns. He was also a goat-herd and a 'penny-weddings' organiser. Further to this, his successors are warned that they will have a hard job filling Whetty's shoes.

Date of publication: 1720 shelfmark: Ry.III.c.36(111)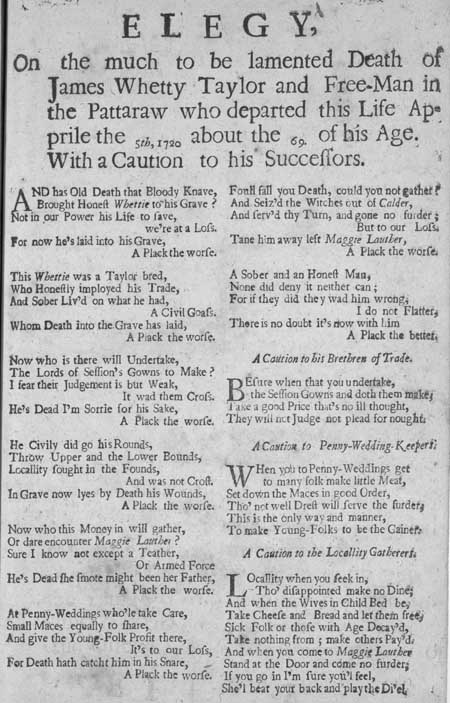 View larger image