Commentary
This broadside begins: 'An HABBIACK ELEGY on the untimely and deplorable Death of Robert F-----s Kirk Treasurer's Man, who dy'd November 3d. 1724.' The elegy begins: 'GREET a ye Bairns and bearded Fo'k, / Sic News would pierce a Heart of Rock'.
Although letters have been omitted from the surname, apparently to protect his identity, the character of Robert F-----s would have been well known to a contemporary audience. The 'habbiack' of the title most likely refers to the verse form that has been adopted for this elegy. Otherwise known as 'Standard Habbie', the first, second, third and fifth lines have four beats and rhyme, whilst the fourth and sixth lines are of two beats and also rhyme.
Broadsides are single sheets of paper, printed on one side, to be read unfolded. They carried public information such as proclamations as well as ballads and news of the day. Cheaply available, they were sold on the streets by pedlars and chapmen. Broadsides offer a valuable insight into many aspects of the society they were published in, and the National Library of Scotland holds over 250,000 of them.

Probable date published: 1724 shelfmark: Ry.III.c.36(095)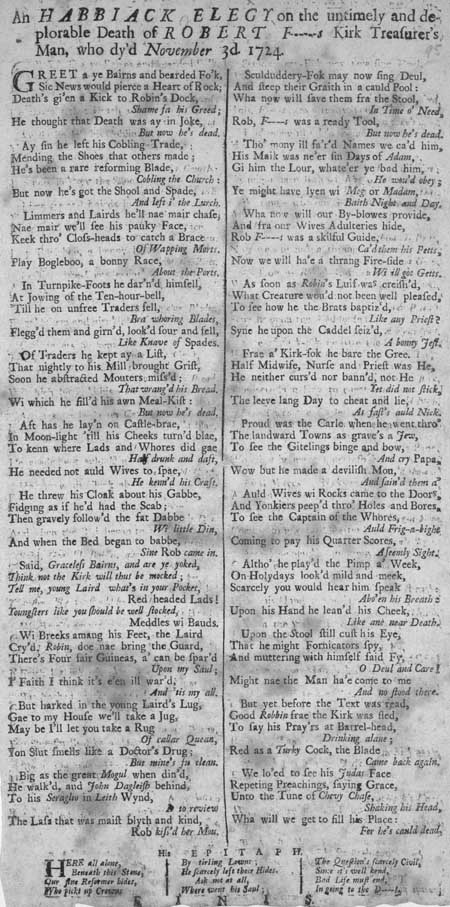 View larger image