Commentary
This execution notice begins: 'The last Speech and Dying Words of John Webster Gardiner at Greenhill; who was Execute at Greenside, near Broughtoun, for the Horrid Murder of Marjory Campbell, a Girl.' Attributed to John Webster.
This broadside takes a strong moral stance and, as such, sets the scene with a tale of Webster's hard childhood. He survived due to charity and strong role models but eventually he fell into bad habits. He fathered an illegitimate child and was called to atone before his parish. The last part of the speech focuses on divine punishment and judgement.
Reports recounting dark and salacious deeds were popular with the public, and, like today's sensationalist tabloids, sold in large numbers. Crimes could generate sequences of sheets covering descriptive accounts, court proceedings, last words, lamentations and executions as they occurred. As competition was fierce, immediacy was paramount, and these occasions provided an opportunity for printers and patterers to maximise sales.

Probable date published: 1722- shelfmark: Ry.III.c.36(092)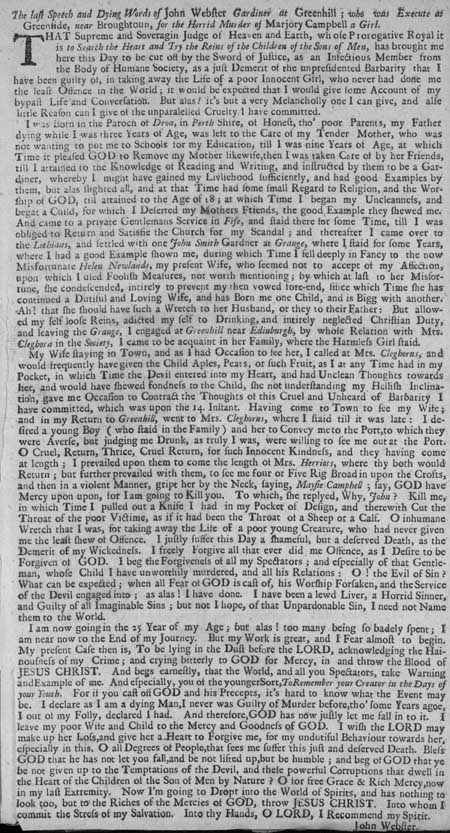 View larger image