Commentary
This quirky broadside begins: 'I am perswaded, That the World is turn'd up side down, and Lies or false Reports more Credited than Truth. I could not but a little strange at your last Letter concerning States Affairs.' The 'I' of the first line has been illuminated with two thistles at either side. The letter, apparently sent from London, was written on March 23rd, 1718. It was reprinted in this form in Edinburgh in the same year.
This letter reads more like a letter to the editor of a newspaper than a communication from one friend to another. It seems as though the friend in Scotland had fed his acquaintance with outlandish stories, which the Englishman had since discovered to be false. It is unclear why the letter was printed for public consumption, but it makes for quite lively reading.
Broadsides are single sheets of paper, printed on one side, to be read unfolded. They carried public information such as proclamations as well as ballads and news of the day. Cheaply available, they were sold on the streets by pedlars and chapmen. Broadsides offer a valuable insight into many aspects of the society they were published in, and the National Library of Scotland holds over 250,000 of them.

Date of publication: 1718 shelfmark: Ry.III.c.36(040)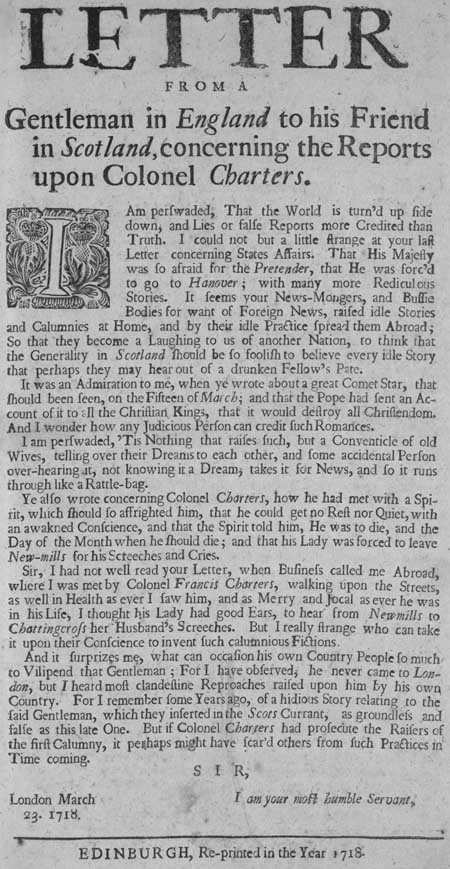 View larger image