Commentary
This crime report begins: 'An Account of two Horrid MURDERS / The one committed on a Skipper in Dublin / And the other a Young Woman in the County of Chesire.' This sheet was printed in Edinburgh in 1717.
Much as other broadsides held in the National Library of Scotland's collection have proven that news could and did travel the country quickly, just as often stories from other areas were fabricated. Here names and circumstances are given, but they do seem a little dubious. Often broadside publishers felt themselves to be society's guardians and as such would try and convey moral instruction through their texts.
Reports recounting dark and salacious deeds were popular with the public, and, like today's sensationalist tabloids, sold in large numbers. Crimes could generate sequences of sheets covering descriptive accounts, court proceedings, last words, lamentations and executions as they occurred. As competition was fierce, immediacy was paramount, and these occasions provided an opportunity for printers and patterers to maximise sales.

Date of publication: 1717 shelfmark: Ry.III.c.36(034e)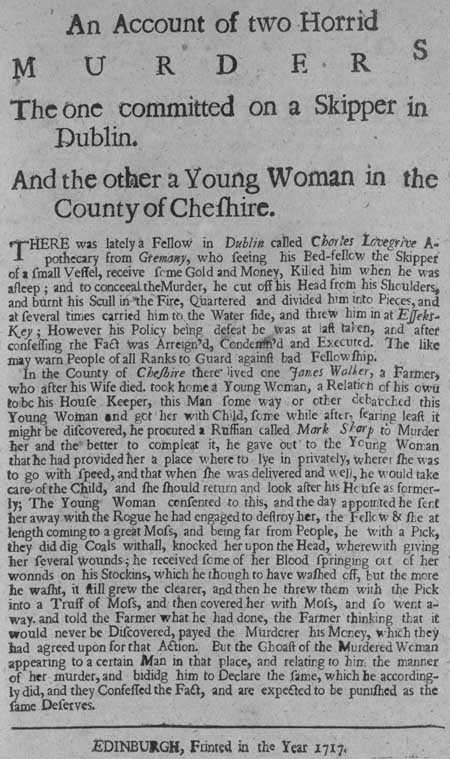 View larger image