Commentary
This execution notice begins: 'SPEECH / And dying Words of Serjeant Ainslie, who was Execute in the Castle of Edinburgh. / Written in a Letter to his Wife and Children.' This sheet was printed in Edinburgh in 1716.
Although there are other sheets covering this story in the National Library of Scotland's collection, none of them cover the trial and sentencing of William Ainslie. He was executed for high treason involving the sum of £50. Further information on this case, which would have been most interesting, is simply unavailable from broadsides. This publication was probably used as an opportunity to moralise for the masses, in Calvinist and Presbyterian Scotland, than to convey factual information to the public.
Reports recounting dark and salacious deeds were popular with the public, and, like today's sensationalist tabloids, sold in large numbers. Crimes could generate sequences of sheets covering descriptive accounts, court proceedings, last words, lamentations and executions as they occurred. As competition was fierce, immediacy was paramount, and these occasions provided an opportunity for printers and patterers to maximise sales.

Date of publication: 1716 shelfmark: Ry.III.c.36(030)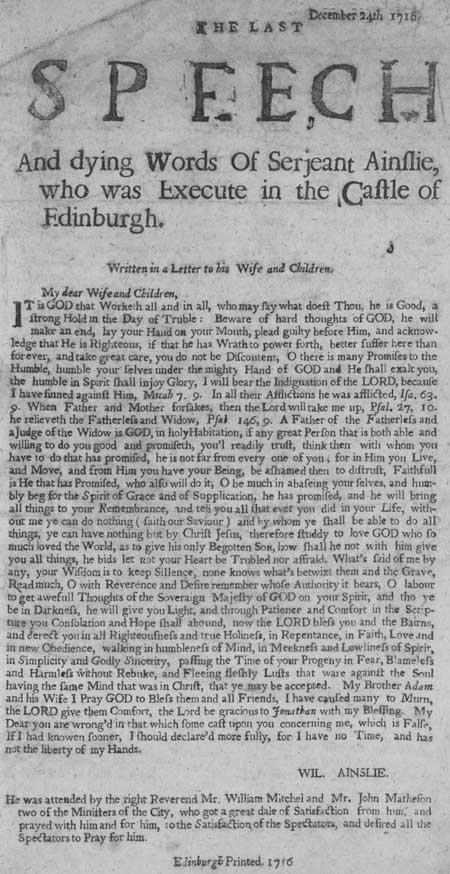 View larger image