Commentary
This memorial notice begins: 'The moeh to be Lamented Death of Commissioner Kello, who departed this Life the 2d. Of October 1716.' The elegy begins: 'Abimlech a Champion Bold and Stout, / Had by a Woman all his Brains Dash'd out'.
Further information on Commissioner Kello is, unfortunately, not easily traceable. The fact that his name and date of death is recorded suggests that he may have been well known at the time, although these sheets also functioned as a means of entertainment. Three analogies are drawn in the text with Abimlech, Cicero and Holofernes. It is implied that these four men shared a fate in common - dying at the hand of disreputable women.
Broadsides are single sheets of paper, printed on one side, to be read unfolded. They carried public information often for entertainment, such as memorials and eulogies. Cheaply available, they were sold on the streets by pedlars and chapmen. Although many of the people are now lost to researchers, their stories offer a valuable insight into many aspects of the society they were published in.

Date of publication: 1716 shelfmark: Ry.III.c.36(027)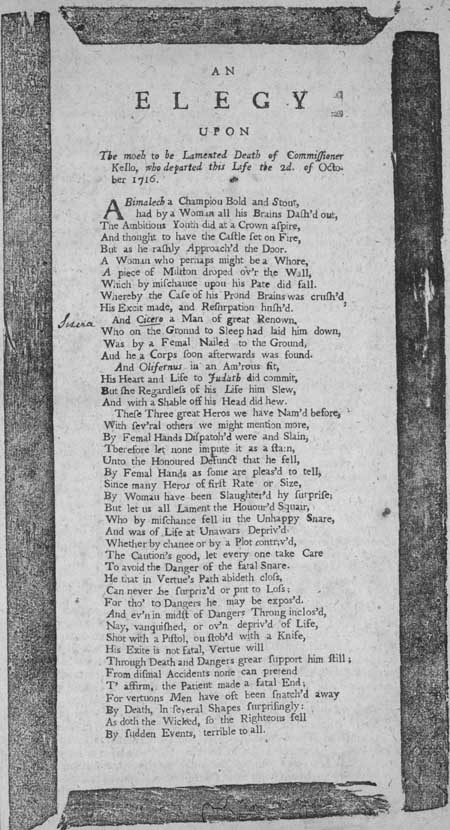 View larger image