Commentary
This political notice begins: 'A Full, True and particular Account of the Surprising and Much Reted News just received by the this Evenings London Mail, of the Resignation of EARL GREY and the Present Ministery'. This article was then copied from the 'Caledonian Mercury' of the 29th April 1833, on to this broadside.
Charles Grey was born to General Sir Charles Grey on the 13th March 1764, at the family's home of Fallodon. After studying at Winchester and King's College, Cambridge he was returned as Northumberland's M.P. in 1784, and so was launched into the political limelight. He strongly opposed the Tory leader William Pitt for most of his career and was the leading advocate of the 1832 Reform Act passed during his time as Prime Minister (1830-4). He eventually resigned as Prime Minister, after the Whig malt and window-tax bill was defeated.
This style of text, with its implicit political propaganda, would not only have made for compelling entertainment, but would also perhaps have stimulated political thought, reasoning and debate.

Date of publication: 1833 shelfmark: L.C.Fol.74(151)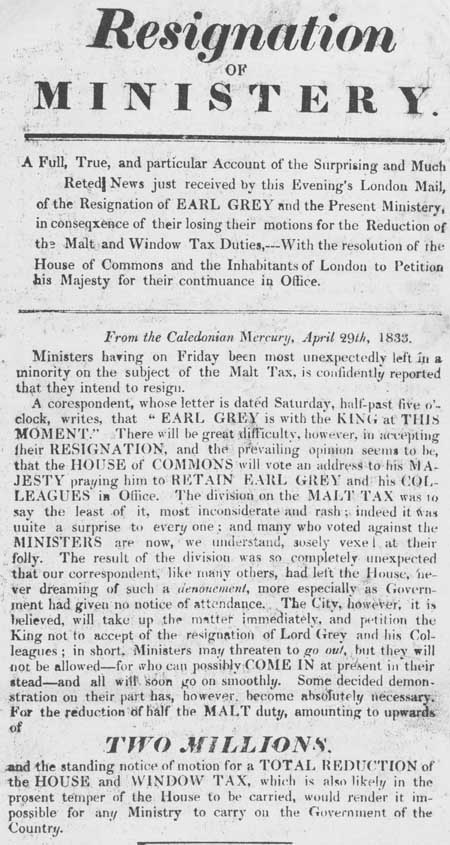 View larger image