Commentary
Verse 1 begins: 'I hear the people sing about the Drunkard's raggit wean, / As I wander through the streets, quite dejected and alane, / Baith hungry, cauld, and raggit, and nae frien's at a' hae I'. It is not clear from the introduction whether John Wilson of Glasgow was the publisher or author, or both, of this sheet.
As the Industrial Revolution's success took on a life of its own, it brought with it, for the workers, poverty and the danger of industrial injuries and deaths. There was also a move during the nineteenth century towards expressing Christian piety and British superiority through charity. As a result, orphans, servants and widows gained a new public popularity and exposure.
Broadsides, cheap and accessible, were often used as moral forums with 'lessons of life' included in the narrative. Broadside authors tended to see themselves as moral guardians and teachers in society. As such, publishers often disseminated 'educational' texts outlining the social and personal consequences of undisciplined or immoral behaviour.

Probable period of publication: 1860-1890 shelfmark: L.C.Fol.178.A.2(116)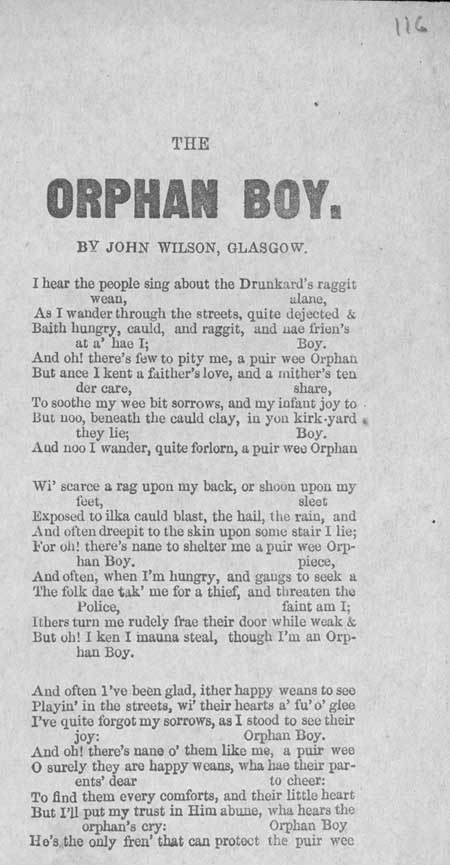 View larger image